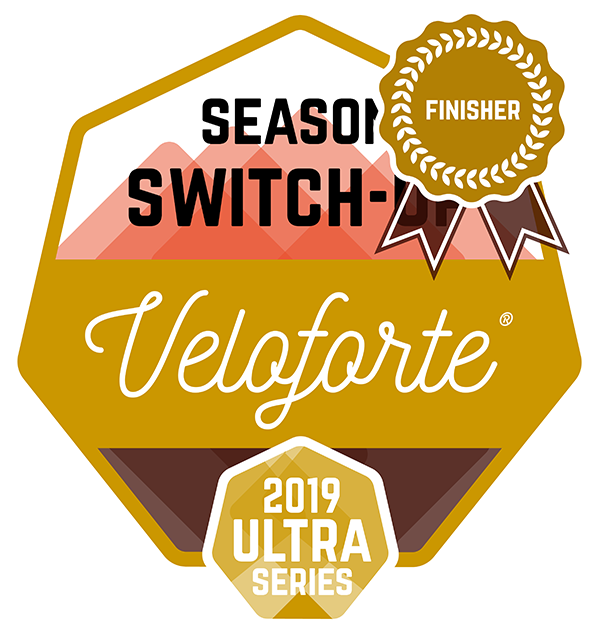 Congratulations!
Now get your 40% off Reward code - you've earned it.
Simply enter your details in the form below:
Can't see the form?
Set your Browser to allow pop-ups or Live-Chat with us below - we'll sort it for you immediately.  
Use your 40% off code across our entire range
From our award-winning natural energy bars & break-through electrolyte hydration mixes, to the all-new liquid energy Nectars...
Enjoy the World's finest 100% natural, powerful & delicious performance nutrition - created to help you #fuelbetter
Redeem now. No minimum spend. Reward codes expire Midnight 3rd November 2019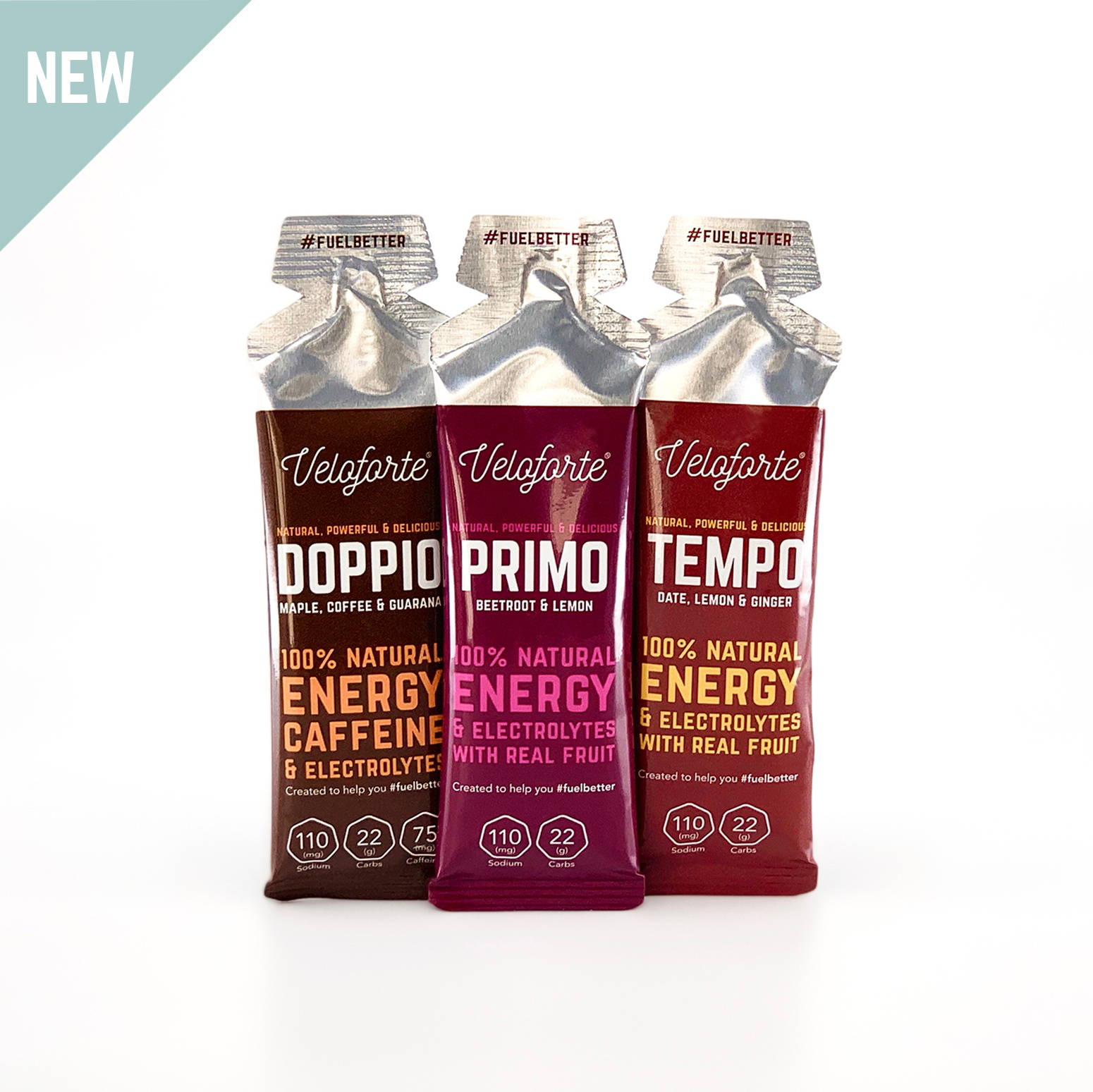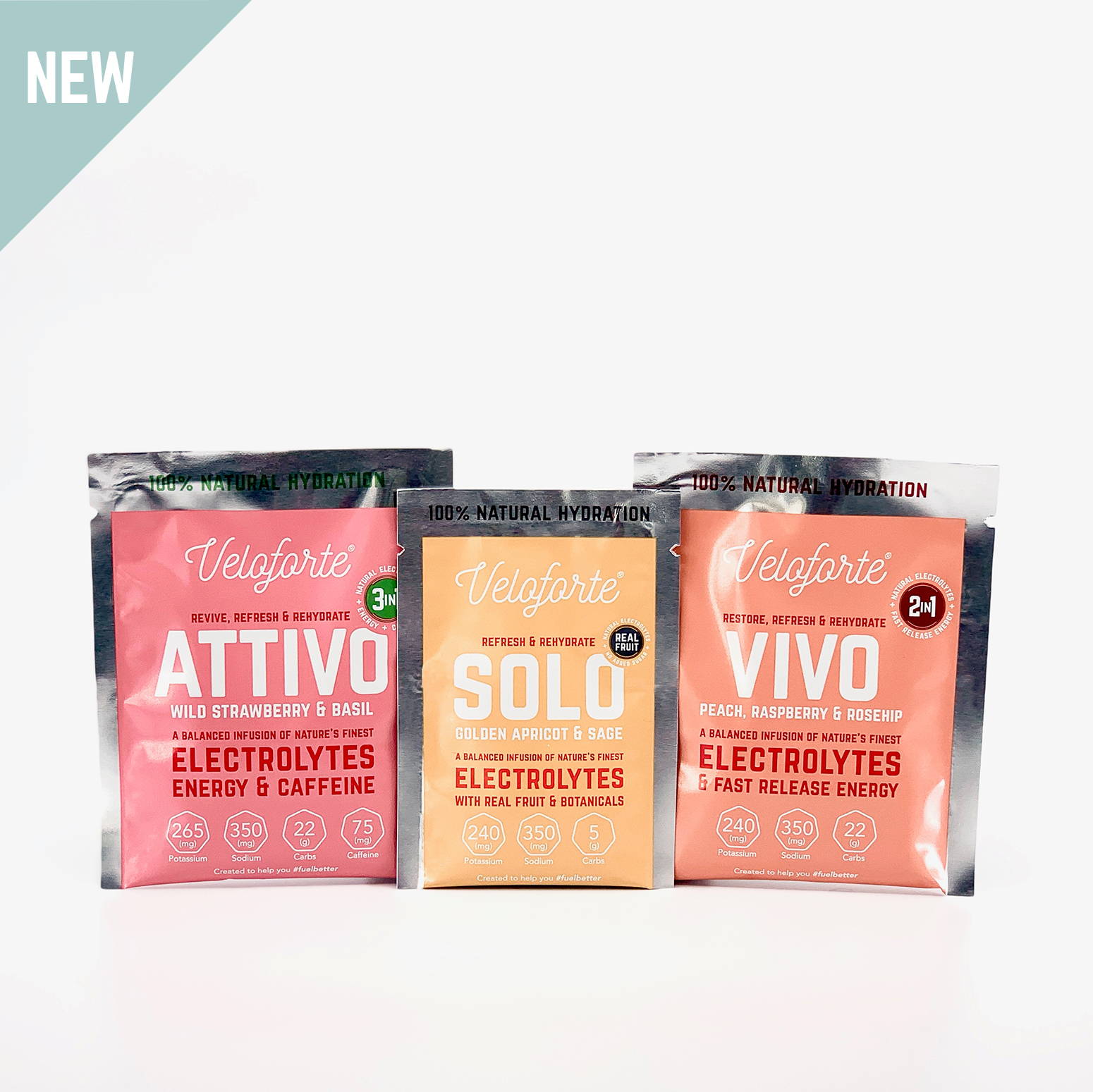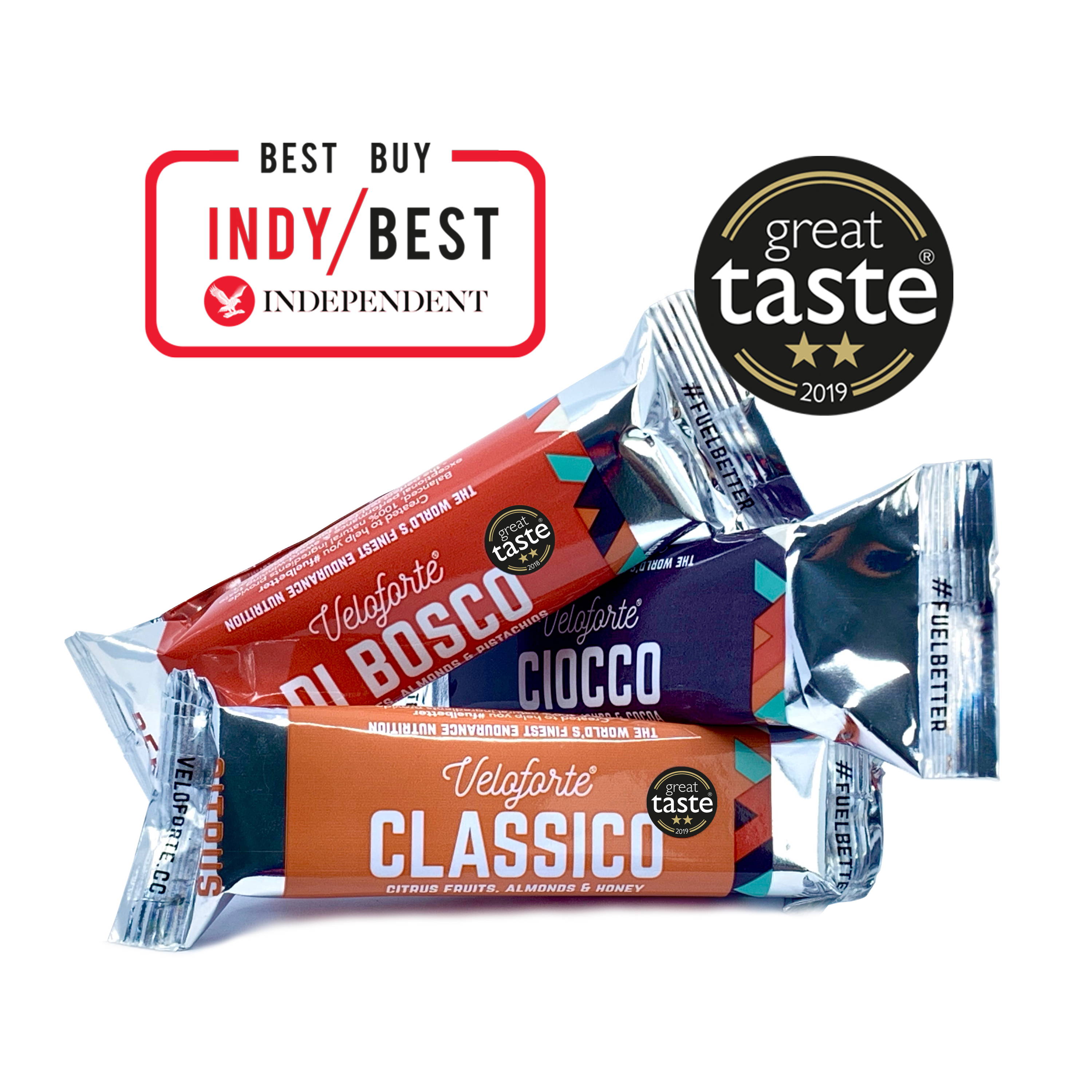 ---
Enjoy your trio of Rewards:
1. Confirm your details in the form above to receive your exclusive 40% off Reward code email.
2. Redeem your Reward code & be entered to win an incredible 3 month supply of Veloforte - worth over £150.
3. Check your Strava Trophy Case for your unique digital finishers badge.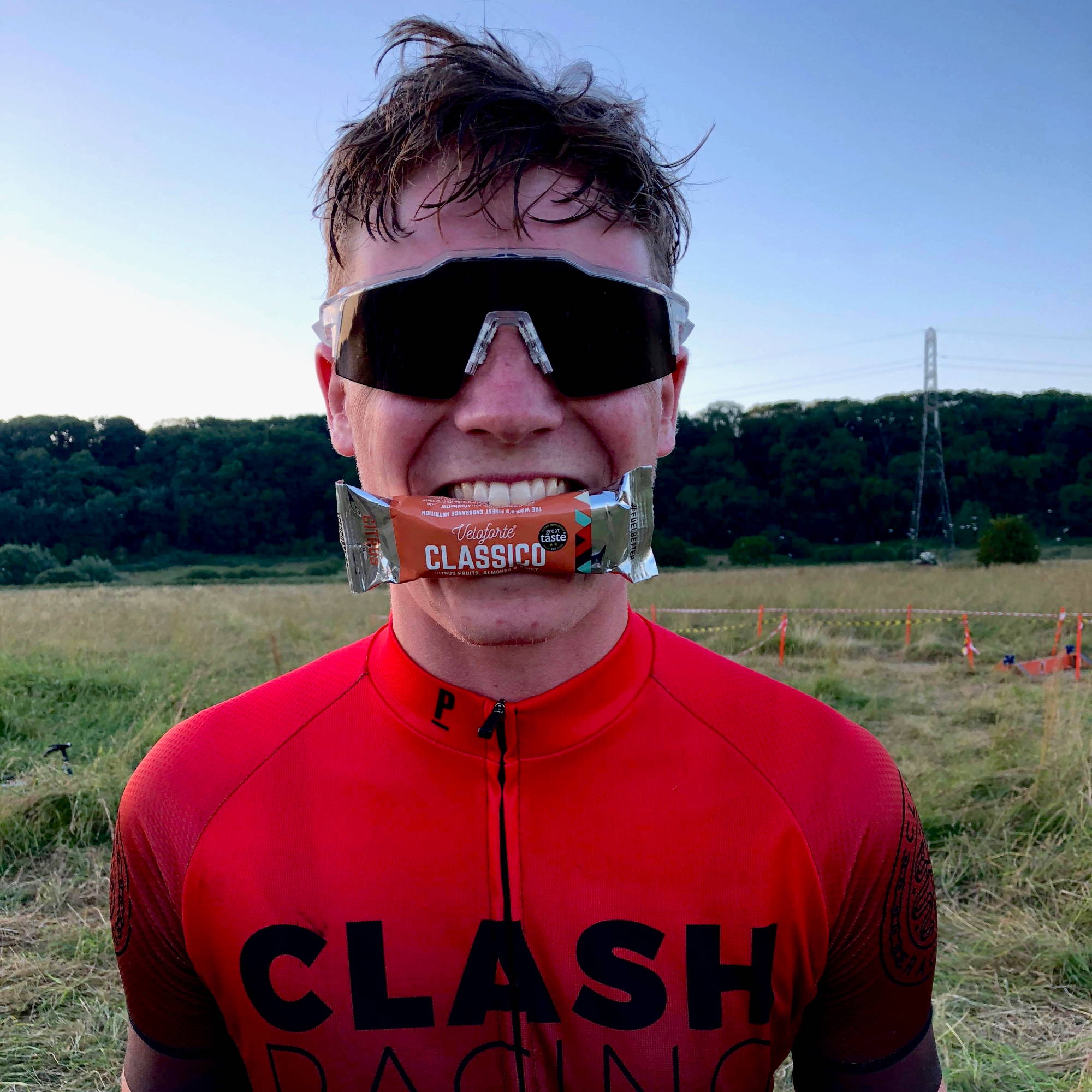 The 2019 Ultra Series Trilogy - Completed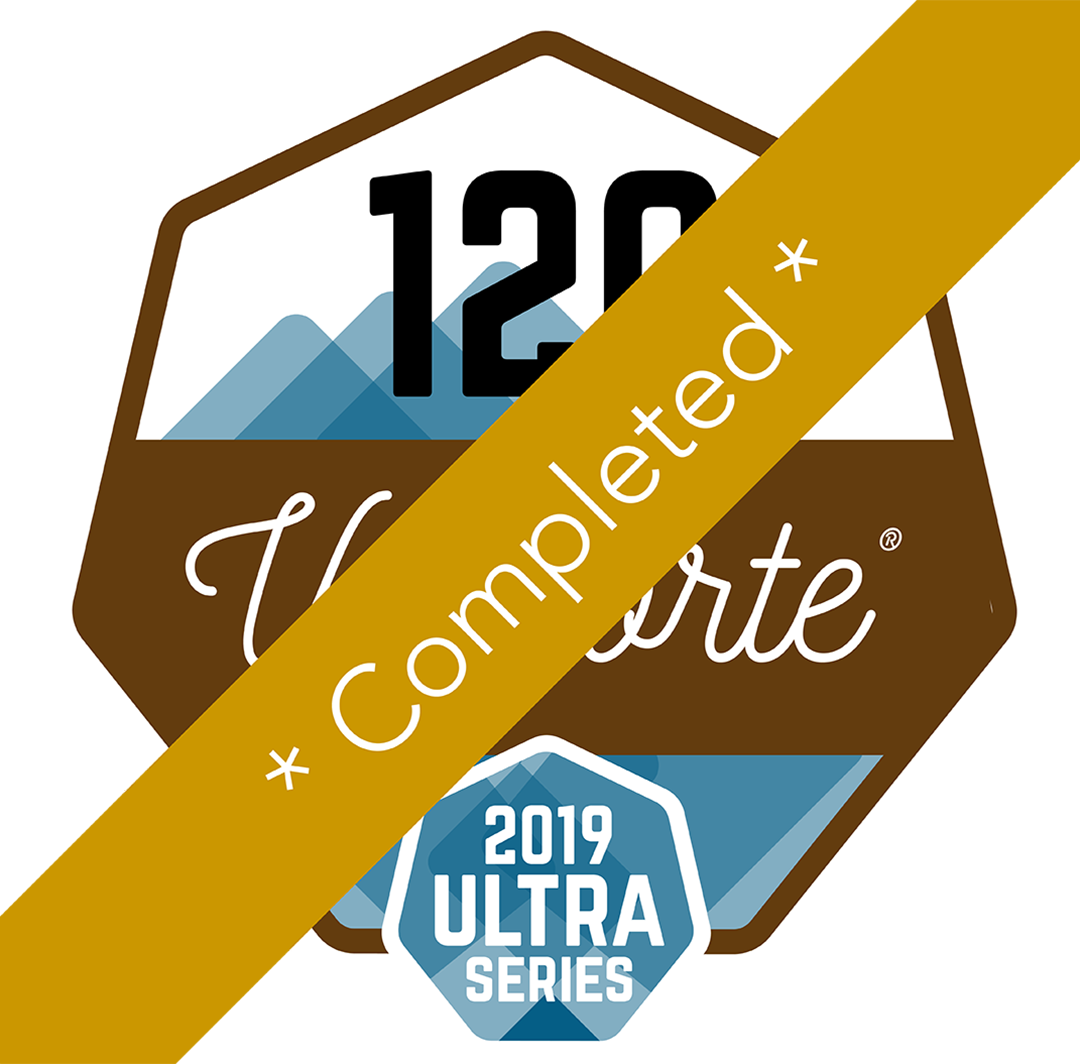 April
A Spring Shakeout to get your form started. Ride 120km to earn a unique digital finishers badge and an unprecedented discount voucher.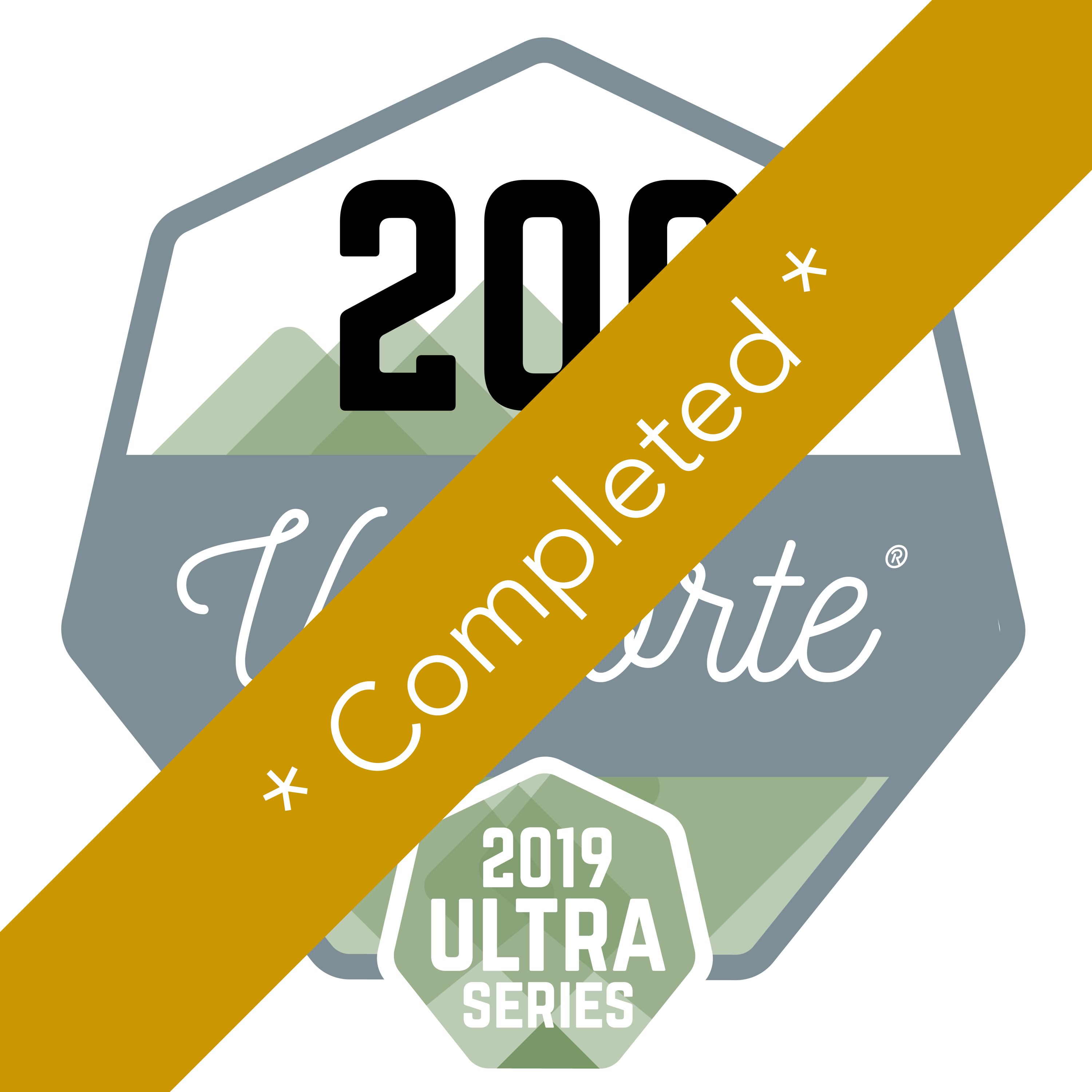 June
Build your stamina as you cover a total of 200km. Spread your km's evenly or do it ultra-style in one long session - earn early access to new-products & a great Reward.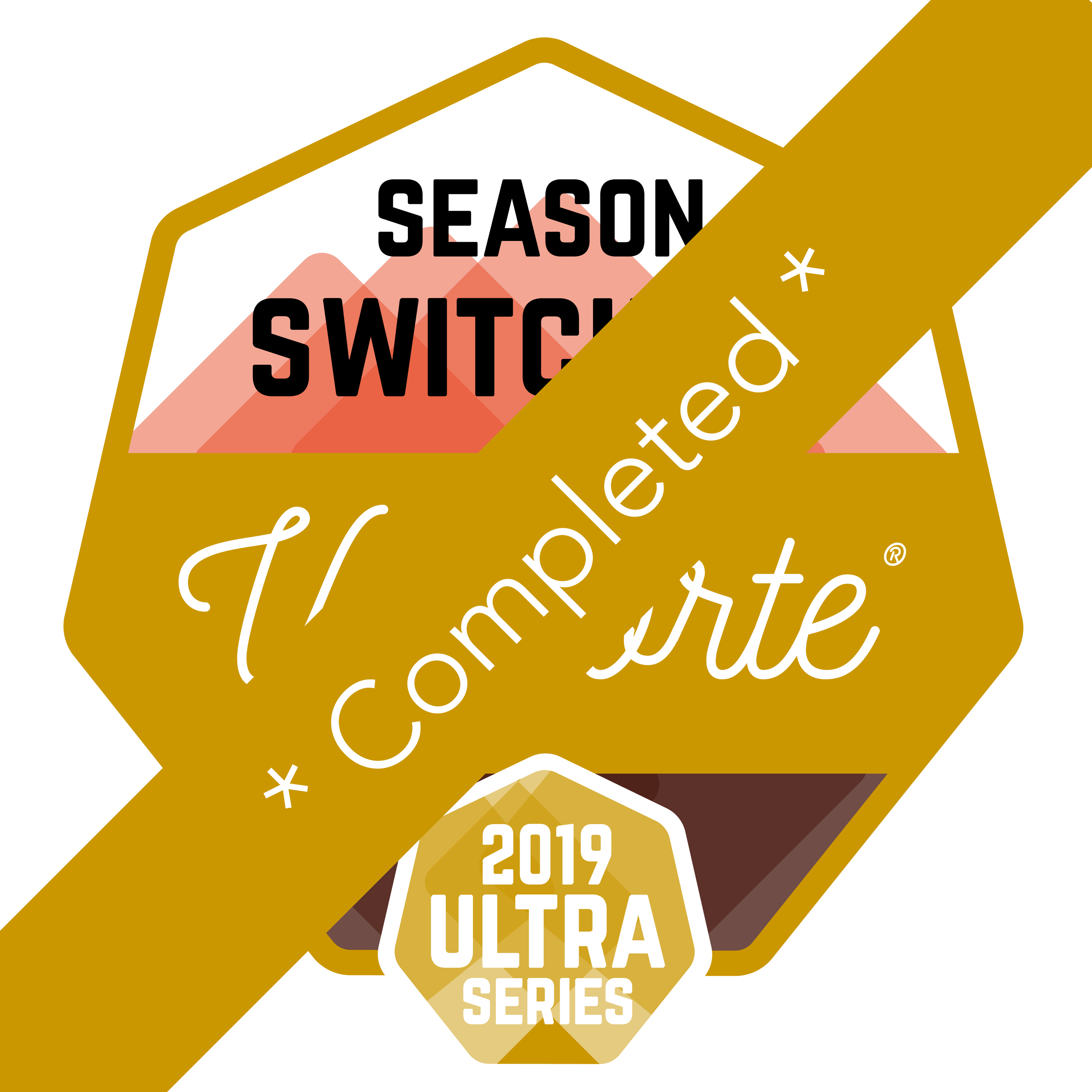 September
Get out there, get active, get stronger! Complete a minimum of three 20+ minute activities each week for 2 weeks - in any sport & win a trio of great Rewards.
How do I get my discount code?
You need to confirm your details by filling in the form at the top of this page. You will then instantly receive an email containing your unique discount code & will be able to use it immediately.
If you cannot see the form at the top of this page then your Browser settings are the likely culprit. Either use another browser, such as Chrome or Safari or your mobile device.
If you have any ad-blockers installed you may need to 'allow' Veloforte in your Browser preferences in order to see the form.
How do I redeem my discount code?
Once you have received your email containing your unique code from Veloforte, simply copy & paste the code into the discount box at checkout and your discount will be applied.

If you are shopping on a mobile device, you may need to tap on 'Show Order Summary' at checkout in order to see the discount box - please refer to the image below for reference.


If you have any problems getting or using your code please contact: team@veloforte.cc - or use our live-chat service and we'll sort it for you straight away.
My discount email hasn't arrived
Typically it takes a few minutes after signing up for your email to be sent to you. Some email services (especially those behind Corporate IT firewalls) can create delays longer than this.
If you don't think you have received your email please check your Junk folder. It's also possible that you may have miss-typed your address. Never-the-less we can sort it for you very quickly - just connect via the Live Chat function on the website.
How do I win a 3 month supply?
Once you have redeemed your unique Reward code on the Veloforte website you will be automatically included in the competition.
The winner will be chosen at random, and will be announced shortly after the Challenge has closed.
The winner will be contacted by email.
You must enter your details at the top of this page to receive your unique Reward code and redeem it before the expiry date to be entered into the competition.
Are there any usage restrictions on the Discount Codes?
Challenge codes expire at Midnight 3rd November 2019.
They can be used on any Veloforte products and there is no minimum spend.
Vouchers are only redeemable on the Veloforte website.
Vouchers are non-transferable and cannot be used in conjunction with any other offer.
You MUST sign up on the Veloforte website to receive your code.
You MUST use your voucher code to get your discount.
Strava Challenge Vouchers are one-time only codes.
International Delivery & Eligible Countries 
All UK orders qualify for Free UK Delivery.
Rest of World orders over £75 qualify for Free Delivery
All shipping prices are calculated at Checkout according to weight & country. Prices are determined by the Carriers. If you have any questions about Delivery, please use the Live Chat service and we can sort it for you immediately.
Prize eligibility is limited to challenge finishers from the following countries: Albania, Andorra, Armenia, Austria, Azerbaijan, Belarus, Belgium, Bosnia and Herzegovina, Bulgaria, Croatia, Cyprus, Czech Republic, Denmark, Estonia, Finland, France, Georgia, Germany, Greece, Hungary, Iceland, Ireland, Italy, Kazakhstan, Kosovo, Latvia, Liechtenstein, Lithuania, Luxembourg, Macedonia (FYROM), Malta, Moldova, Monaco, Montenegro, Netherlands, Norway, Poland, Portugal, Romania, Russia, San Marino, Serbia, Slovakia, Slovenia, Spain, Sweden, Switzerland, Turkey, Ukraine, United Kingdom, Vatican City.
"This changes the game. The perfect format & incredible taste too."
Cyclist Magazine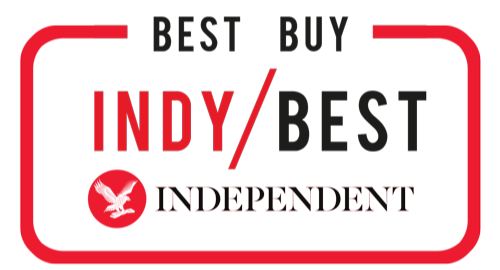 "Our 2019 Best All-Natural Energy Product Winner! Veloforte is the stand-out option."

The Independent